Exchange Business Skills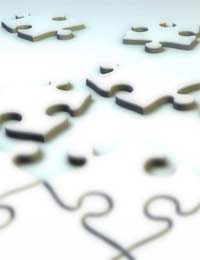 Exchange Business Skills
When you set out to work on any form of business enterprise with other business people from your local area, one of the biggest advantages open to you should be the range of skills you have as individuals. Everybody brings something different to the business world, and everybody has weaknesses. Working together means that you can pool your talents - and what's more, healthy business relationships can extend beyond that initial partnership so that you have help available in those areas whenever you need it. In exchange, you can offer your own skills and expertise and help other local businesses to succeed. As they do so, the local economy will grow stronger, so you'll benefit yet again.
Assessing your Skills
In order to make a useful contribution to any business enterprise you get involved in, it's important that you have a clear idea of where your own skills lie. These may be business-specific skills such as knowing how to communicate with a particular industry sector or knowing how to operate a particular piece of equipment. If you've been in business for a long time, the basic management skills you've picked up may be impressive in comparison to those of less experienced local business people, so you can consider offering coaching to those who want it. If you can effectively communicate the areas in which you're likely to be able to help, you can also provide drop-in advice for business allies facing problems.
If you're a new entrepreneur yourself, your skills may be more limited, but you may have a different kind of ability - the ability to appeal to the press and to funding bodies. Younger business people and those involved in new areas of business can work very effectively as the faces of a joint business enterprise.
Assessing your Weaknesses
To make the most of business-to-business partnerships, it's also important to be fully aware of those areas where you need help. Perhaps you are skilled in a particular area but somebody else in your group is more experienced than you are. Don't hesitate to take advice if it's on offer. This is not a context in which you need to give an impression of flawless professionalism and superior knowledge - it's much more important to take advantage of learning opportunities when they come along. You should also acknowledge that there are specific areas in which you will never be skilled. Perhaps one of your business enterprise partners can help you with design work, accounting, legal matters or publicity campaign planning - all things which draw on natural talents and extensive training.
Developing Partnerships
Often business people find it easiest to get along with others who work in similar areas, but for a local business enterprise to flourish, it should take on members from all areas. This will maximise the size of the skill pool available to you. Remember that even if one of your business partners is just starting out and has few useful skills to contribute at this stage, they may be a useful ally to have in years to come, so it can still be worth your while to help out. Try not to worry about exact reciprocation when you provide a service - contribute to the group and don't be shy about asking the group to help you.
Exchanging business skills can give you access to a whole range of services which you would otherwise have to pay for. It can strengthen your business to business relationships and help to build a real local business community.
You might also like...