Quiz: How Well Do You Know Your Customers and Neighbours?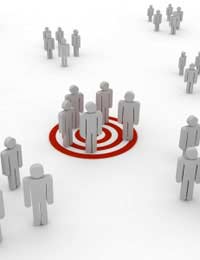 Developing good relationships within your local community is often the key to success as a small business. But how well do you really know the customers who buy your products and services, and how well do you know the wider business community of which you are a part?
This quick quiz can help you find out.
Simply answer yes or know to the questions in each segment below, then think about your results.
How Well Do You Know Your Customers?
1. Do you know the names of more than ten of your customers?
2. Do you talk to your customers about their personal lives?
3. Do you make an effort to try and greet customers as they enter your premises?
4. Do you know which products and services particular customers prefer?
5. Do customers seem to feel comfortable asking you for assistance?
Score Less Than 3?
If you scored less than three in this section, you probably need to make more effort to treat your customers as people, not just as buyers. You can start simply by trying to smile more and making comments on safe subjects like the weather. As regular customers become comfortable with this, they will open up to you more, and they'll be more inclined to be loyal to your business.
Score 5/5?
If you scored five out of five, don't feel too pleased with yourself. Sometimes it's possible to make customers uncomfortable by being too pushy. Relax and let friendships develop at their own pace.
Keeping in Touch with the Community
1. Do you talk about local concerns with your customers?
2. Do you read local newspapers and magazines?
3. Do you take an interest in local festivals and events?
4. Do you keep in touch with the activities and fundraising drives held by schools in your area?
5. Do you know the names of your local councillors?
Score Badly?
Keeping in touch with the local community isn't just about getting on with individuals. If you scored badly in this section it's time to start paying more attention, because you won't want to be caught on the back foot when important local developments occur, and you won't want to miss out on publicity opportunities. What's more, you customers will be more impressed by you if you clearly care about local issues.
Communication With Other Business Owners
1. Do you talk to other local business owners every working day?
2. Are you part of a local business organisation?
3. Have you collaborated with other businesses on local projects?
4. If you don't have a product in stock, can you recommend somewhere else nearby for a customer to try?
5. Do you use the products or services of other local businesses?
Depending on the sort of business you have, you may be able to get by on your own, but having good communications with other local businesses - even competitors - will always make you better off. Customers will be impressed by your community spirit and every recommendation you can give for someone else will also serve to recommend you.
If you're not sure how to approach the owners of other businesses, ask your local business support centre about networking events you can attend.
Do you Know Your Target Market?
1. Have you undertaken any research into the demographics of your neighbourhood?
2. Have you undertaken research to see what local people think of your business?
3. Have you asked local charities about special needs groups in your area?
4. Have you looked up existing data on your neighbourhood?
5. Have you asked community and residents' groups how you can serve the area better?
No matter how well you scored in the rest of this quiz, it's worth thinking carefully about this section, because there's a wealth of information out there that could help your business to be even more successful. Sometimes getting to know individuals and organisations only gives you a partial picture of your neighbourhood and its complex needs - research can help to fill in the gaps.
You might also like...