The Benefits of Sharing Business Premises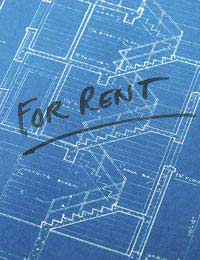 Most people starting up in business assume that they'll need premises of their own, but this can be expensive and difficult to organise. If you're working all by yourself, it can also be lonely and can make taking breaks difficult. Sharing business premises is a more practical solution than many people realise, and it can have a number of additional business benefits. As well as helping you to develop stronger relationships within the local business community, it can have promotional benefits and help to raise your profile with customers. And it's easier to organise than you might think.
Sharing premises can have particular benefits for businesses that take up too little physical space to get noticed on their own, and for businesses with premises which are too large for their needs, where sub-letting is an option.
Finding Potential Partners
Of course, sharing business premises is a non-starter unless you can find somebody to share with. The best way to do this is to join up with a friend in the same stages of starting a business, but most people won't have that opportunity. If you take a business start-up training course, try looking around for potential partners there, or attend relevant networking events. You can also ask for help from your local business support service and you may be able to place an advert on its notice board.
When choosing a partner, you'll need to find somebody who's looking for the same sort of premises as you, and if your premises will be open to the public, someone who will attract the same sort of customers. This doesn't mean that your businesses need to be identical - they simply need to focus on the same target market. For instance, a clothing shop and jeweller might make good partners because they both appeal to people with an interest in fashion, whilst a printer and an office supplies shop might work together well because they both target business people. You'll also need to find somebody you can trust and get along with, as you're going to be in each other's space for a long time. Before you make any business arrangements, try to spend some social time together so that you can get to know each other as people and get a better idea as to whether or not you can work in such close proximity.
Setting Up Shop
When you share premises it's important to have clear rules about whose space is whose. This doesn't mean that you need to be formal in your day to day arrangements, but it's a good idea to have everything worked out from the start in case of a dispute. Some areas, such as window space, will naturally be used by both of you, so make sure you regularly discuss what you want to do with them in order to make sure no resentment develops if one partner is perceived to be using more than their share. Make sure you're comfortable with one another's style of business presentation and promotions.
Sometimes customers are confused by shared premises because they don't know where to go to seek attention from each business. Make sure that your service counters are clearly labelled. Waiting areas can be shared, providing a useful opportunity to expose customers to both sets of advertising materials.
The Benefits of Sharing Premises
At its best, sharing your workspace offers numerous business benefits. It can raise your profile in the local area and make you visible to customers visiting your partner business, who might not previously have been aware of you. This can also lead to them making impulse purchases of your products and services. The co-location of businesses makes them more convenient for customers, increasing the chance that they'll choose to visit you rather than your competitors.
Developing a close relationship with a partner business means that you can share business contacts and organise networking events together, as well as working together on further joint business enterprises. It means that you can cover for one another in emergencies (though your insurer might not approve of this) and it means that you'll have company on slow days. Best of all, it can turn the long hard slog of the working day into a pleasant, sociable experience which you look forward to from the moment you wake up.
You might also like...
@bud. Yes, but you may want to draw up a contract to cover the 'shared premises' to enable you manage your financial/tax affairs appropriately. Seek advice from a business/financial professional fordetails of how to do this.
LocalBusinessEnterprise
- 17-Nov-14 @ 11:08 AM
Myself and my wife are sole Directors in a small Limited automotive Company We sell used vehicle parts as well as MOT and Servicing.We have two buildings sharing the same site, one storing and selling usedparts and the other housing an admin office and workshop/mot bay together with an admin office.. The reception office for everything is situated in the parts building. My question is that I wish to split the business up and lease the parts dept. and reception to my son whichwill result in an overalldiscount on the rates.. Can we still use the Reception and sales office, together with admin staff,for both businesses?
Bud
- 16-Nov-14 @ 10:38 AM