How to Promote your Business Idea to Other Businesses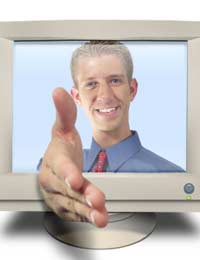 How To Promote Your Business Idea To Other Businesses
If you have a business idea you want to turn into a success, but you need the co-operation of other businesses to make it happen, how should you approach the difficult business of getting them involved? It's one thing to have a great idea, but if you can't promote it effectively, it'll go nowhere. This means that you'll need to work on your marketing skills long before you start advertising your schemes to the public - and other business people can be rather tougher to convince.
Marketing A Mutual Interest
The first stage in advertising your business idea to other businesses should be identifying mutual areas of interest. This doesn't simply mean pointing out that every business involved can expect more attention or more custom as a result of your idea. It means establishing whether or not your fellow businesses have social interests that correspond with yours, and whether or not they have a history of participating enthusiastically in similar sorts of campaign. For instance, if a business which you're interested in working with takes part in the local church fête every year, it may be easier for you to interest its owner in joining a festival event you hope to hold; and if your target business has sponsored school improvements in the past, it's more likely to join you in an enterprise designed to benefit a children's charity. What's more, when you have a mutual area of interest, you'll find it much easier to get talking and to develop the sort of friendship that underlies all truly successful inter-business relationships.
Networking Ideas
Every time you get one business interested in working with you to develop a business idea, it becomes significantly easier to get the next one. There are two reasons for this:
Firstly, the more businesses involved in your scheme, the more clearly legitimate and influential it looks.
Secondly, once you have developed a relationship with one business, you can ask its owner if they know any other businesses which might be interested in joining you.
This means that you don't have to do all the marketing of your business idea yourself. In fact, sometimes the network effect can work so well that you'll actually find yourself having to turn people away, refining your group until it's just the right size and has just the right skill base for the project at hand. If this occurs, don't forget to keep in touch with the businesses you've rejected, and assure them that, if they're willing, you'd love to work with them on other projects in the future.
Presenting A Professional Package
In order to promote your business idea effectively, you'll need to provide a professional package for interested businesses to look at. This is rather like a business plan built for a specific project. It should contain a full financial breakdown of your proposal detailing any contributions expected from your business partners and showing how these will change if more or fewer other businesses are involved. It should also contain a positive promotional essay, just two to three pages in length, outlining exactly what you hope to achieve through your business enterprise initiative and what the benefits will be for the community and those involved. If you already have supporters, ask them to provide you with quotes which you can include in the package.
When you send out your promotional package, preface it with a letter explaining why you have sent it to that specific business, what you think that business could contribute and how it, in particular, stands to gain. It's important to demonstrate that you've done your research, as this illustrates your commitment to the project, your level of professional skill and your genuine interest in the business you're addressing.
If you are turned down at first, don't give up. Not every business you approach will understand your business idea, and some may simply have too many existing commitments to be able to get involved. With hard work and perseverance, you'll find the support you need, and your business team will begin to develop.
You might also like...