The Value of Local Recommendations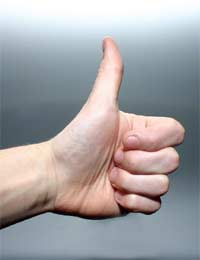 There are lots of different forms of publicity available to your business, but none of them quite so effective as local recommendations. When they're looking for a business they might not have used before, most people's first course of action is to ask their friends and family for suggestions. Good word of mouth is thus essential to building up a good reputation within the community. Naturally, the best way to inspire it is to provide good customer service and make sure customers leave satisfied, but if you're doing all you can and you just don't seem to be getting noticed, where should you turn? Is there a way that you can work together with other businesses in your area to boost your reputation?
Word of Mouth
On average, good word of mouth from a single customer reaches four other people, so a business that makes an impression has the potential to quadruple its success. This is particularly important for new businesses trying to make an impression on the local market. This means that, when your business is new, you should work extra hard to provide a good customer experience. It can be the most effective way to get established, without the expense of big publicity campaigns.
Business to Business Recommendations
Because you can't always depend on customer word of mouth, it's worth developing your relationships with other local businesses to get recommendations and attract new custom. You can do this formally, by arranging to exchange recommendations (in which case you should encourage customers to mention who sent them), or informally, by simply being friendly and passing on custom, requesting that others do the same. In either case it's best to team up with local businesses offering complementary products or services. For instance, if you run a garden centre, you might form an arrangement with a hardware store, since both attract people who are looking for home and garden supplies which they can work with themselves, yet they're not in direct competition. Sometimes even if you are in competition it can be worth teaming up like this because, by doing so, you can still help customers who are struggling to find things. Customers really appreciate this and may well give you good word of mouth as a result. The experience will increase their loyalty to you, which at least balances out the risk of them taking an ongoing interest in your rival.
Helping the Local Economy
Local recommendations are useful to your business not only directly but also indirectly, because they boost the local economy. When a group of businesses provide recommendations for one another, they encourage customers to stay in the local area. This means that they're more likely to visit your business as a matter of habit, instead of going further afield. Business to business recommendations can thus help to build a strong community, bringing businesses and local people together in a way that benefits everybody.
Finally, don't forget that you're not always primarily a business owner - sometimes you're a customer yourself. As a customer, you too can recommend businesses which impress you or businesses with which you have a working relationship. You can encourage people to visit them and their owners and staff, in turn, can encourage people to visit you.
You might also like...