Work with Local Agencies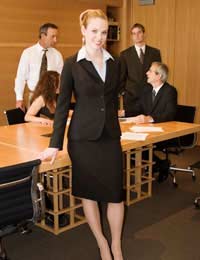 If you'd like local council help to boost your business, and you'd like to make a contribution to the community at the same time, it's worth taking a look at the opportunities offered by government agencies. Whilst they need help from businesses to anticipate the needs of the community and to support their various programmes, they can also help you to expand and develop what they do. It's their job to co-ordinate different groups aiming to improve the prospects of the local community, and they can help you to get started on making a difference.
Finding Out What's Out There
As a business, your first stop for dealing with government is your local business development agency. As well as helping start-ups, these organisations act as gateways to help companies make contact with the various government agencies which may be interested in working with them on community projects. As the names and make-up of agencies change on a regular basis you can't always assume that the same organisations you've worked with in the past will still be around. It's often more useful to keep in touch with individuals within them, who tend to retain the same interests and general areas of work even as their circumstances change.
Consulting with Government Agencies
In order to determine how best to serve their community, government agencies regularly undertake consultation exercises. Participating in these is one of the most useful things which you as a business owner can do to make a contribution. Your business expertise can help in assessing complex economic situations and your experience of interacting with customers can help to determine local people's concerns. By getting involved in consultations you can also get advance warning of new developments which might potentially make things difficult for your business, and you can get the chance to raise objections where appropriate. This doesn't mean it's necessary to be confrontational - a calm, practical explanation of why something might be a bad idea can often be sufficient to alter the policy your local council will ultimately adopt. Always aim to be constructive even when you're being critical. That way, even if you don't win every argument, people will respect you for your energy and ideas and will be more willing to listen to your suggestions.
Agencies and the Community
There are several ways in which you as a business can help local agencies to deliver a good service to the local community, but they hinge on employment and training. Might you be willing to take on a new worker who has been unemployed for a long time and needs extra support to get the hang of work? Might you consider working with an agency to adapt your premises so that you can take on a member of staff whose disability has previously prevented them from finding employment? Agency staff can help you to anticipate the specific needs of people in situations like this and can provide support to compensate you for any risks you take in employing them. This can also provide a learning opportunity for everyone involved in your business, making you better at catering for customers with complex needs.
One of the most difficult tasks undertaken by government agencies is that of rehabilitation of offenders. Your business could make a big contribution by agreeing to support community service initiatives and provide funding whilst the agencies provide the labour. Offenders working in conjunction with a business environment are more likely to identify other options for them in life beyond a return to offending. You can help with this by offering advice and, where relevant, references.
By working together with government agencies you can help to bring government closer to the people. Keep talking to your customers about the agency work you do and let them know about upcoming consultations which they too might like to get involved in. Knowing that you're working to improve things for everybody will make your customers more loyal and will win you plenty of good word of mouth.
You might also like...