Support and Develop Community Centres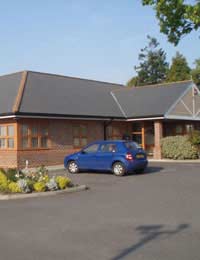 There's no better way to get your small business noticed than by going directly to the heart of your local community. Community centres provide the lifeblood of many neighbourhoods, bringing together people from all different social backgrounds for entertainment, education and activism. They provide a focal point for campaigners and a social life for people who might otherwise be isolated in their homes. Yet they are often chronically underfunded and in desperate need of support. An astute business enterprise can step forward to assist local community centres, to provide them with a source of emergency finance and to help in their development toward sustainability. In doing so a small business can endear itself to the community and win the attention and support of hundreds or even thousands of new customers.
Getting Involved
Before you get involved with community centres through your business enterprise, approach them as a member of the public to see what they're like and what sort of thing they're doing. Take a look around and see what they might benefit from. Do their premises need urgent repairs, or would a bit of redecoration encourage more people to attend? Could they use space more effectively to run more events? Are the events they do run fulfilling the needs of different sections of the community? Remember that you shouldn't judge the success of an event just by the numbers that attend. The first duty of community centres is to serve their communities and there might be people there who wouldn't feel comfortable going out to anything else.
Once you've had a look around you can ask to speak to the management or organising committee. Find out if they have existing business supporters and if they think it would be practical for you to make a contribution. Make sure you're in a position to outline clearly what you would want out of the deal. At a minimum you should be mentioned in press releases (which should be at least monthly) and you should be allowed to advertise on the premises at no extra cost. You should also be able to get the community centres' staff and/or regular attendees to pose with you for your publicity materials and to provide you with suitably positive quotes.
Teaching Business Enterprise
As a successful business owner, you can offer something to your local community centres which is even more valuable than money - business advice. Most community centres are funded through a contribution of local council support, small business sponsorship and attendee donations or event fees, but they are often run by volunteers with no training in how to handle this. By teaching them how to budget more effectively and providing support for essential matters like accounting, you can help them to balance the books. You can also look for ways in which they might take the initiative to improve their financial fortunes. Teach them how to take advantage of council-led development initiatives and how to lobby more effectively for funding from within the community.
Developing a Relationship
Once you've got to know the staff of your local community centres, it's time to start getting to know the attendees. Look at ways in which you can interact with them to promote your business at the same time as catering to their needs. Are there groups which might be interested in watching you make a presentation about your business? Can you talk to young people there about employment opportunities or use your involvement to gain useful information about the needs of the elderly and disabled? If you're involved in the food and drink industries at a retail or catering level, you may be able to invite people to your premises to try samples. You can certainly hand out discount vouchers for your business to encourage new customers to give it a try.
There's a world of options available to you once you get access to community centres. A modest amount of support from you can make an enormous difference to them, and it can really help your business to prosper.
You might also like...