Help Clean Up the Neighbourhood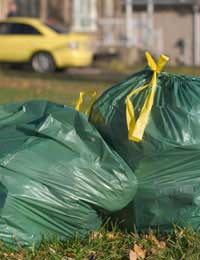 Is your neighbourhood marred by graffiti and litter? Problems like this can be bad news for business, discouraging visitors and creating an unprofessional-looking environment, but sometimes, no matter how much you complain to your local council, nothing seems to be done. The fact is that council services are often overstretched and unable to keep up. The most effective clean-up solutions come from community initiatives, and as a business you can take the initiative and start making a difference to your neighbourhood.
Organise a Clean-Up Day
One of the most effective ways you can begin the process of cleaning up your neighbourhood is by organising a clean-up day. This means using your public profile as a business to announce a particular day when everybody can work together to clean up the neighbourhood. As a neighbourhood, you can purchase litter picking sticks and black refuse sacks wholesale, then distribute them to volunteers meeting at your business premises. Encourage people to think of it as a social event where they can have fun working together, and see what a difference you can make to the local area.
There are several things your business can do to make a clean-up day more successful. Why not award a prize to the team which fills the most refuse sacks? If you have a washroom on your premises you can let community volunteers use it to freshen up afterwards and you can then provide light refreshments. Offering badges or stickers can also encourage people to participate, enabling them to make a statement about their contribution.
Petition for Better Services
Are there long term improvements which could help to keep your community cleaner? Perhaps more litter bins are needed, or a more frequent bulk rubbish collection service. When you've got your volunteer group together at your business premises, discuss the matter with them and encourage them to make suggestions. Try circulating petitions and encouraging other business organisations to present them to their customers. Even if individual letters are unsuccessful, group requests can get noticed and can set in motion the changes you need. Let your local council know how big a positive difference a cleaner neighbourhood could make to a business like yours, and let them know that the local community cares.
Make a Long Term Difference
Although you may feel as if you're doing a lot of work for nothing, if you fully expect the mess to reappear within the next few days, you may be surprised. People are often deterred from making a mess if they see the streets around them looking bright and clean. There may be nothing quite so appealing to a graffiti artist as a big clean wall, but single, fresh pieces of graffiti take a lot less effort to remove, and removing them regularly makes it pointless to put them up. What's more, the people involved in the clean-up will, having made that investment, be less willing to look the other way when litter is being dropped or damage is being done. By using your business to help make that initial change, you can bring about a permanent improvement in your neighbourhood.
You might also like...