Testing New Technology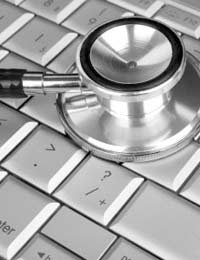 In order to keep up in business, it's always important to keep up to date with technological advances, and to incorporate impressive new technologies into your business model as quickly as possible.
By working with local educational institutions, you can go one step further and start using new technology before it has even reached the market.
How Testing Works
Have you ever thought about what happens to new technologies between the point when they're imagined and the point when they become available to buy? Have you noticed that sometimes you'll hear about something exciting on the news, or in a trade magazine, but not see it until years later? What's going on in the meantime?
Before being developed into useful products, new technologies have to be thoroughly tested to see how best they can be used. Designs incorporating them need to be checked for problems that might not occur when they're just ideas. Some of this testing is done by specialist research companies or research and development departments within big corporations, but much of it is done by universities and colleges.
Getting Involved
The early stages of testing a new technological product can usually be done by the design team, but there comes a point when they need to know how it will work in the real world. This stage of testing is carried out by volunteers who can use it in their day to day lives (personal or business) in the way it's intended to be used, and report back. That means people like you.
By building strong links with the relevant departments in your local universities and colleges, you can get yourself added to their lists of volunteers for testing. Most such institutions prefer local volunteers because this gives them the option of visiting your business to see how you're getting on. This has added benefits for the local community.
The Testing Process
Testing new technology gives you a lot of opportunities, but it also gives you responsibilities. The most important of these is keeping a diary detailing your usage of the new product. You should record as much as possible in this - even small things like what you think of the way the product looks and if there are small details about the way it works that annoy you. The more complete your record, the more effectively the design team can improve their work.
Because you're doing your testing in a real life environment, you may have ideas, from time to time, about what would make the technology better, or about other useful features the product could have. Positive suggestions like this are always welcomed too and they mean that the eventual product might suit your business better.
Products supplied for testing are usually provided on a loan basis and are reclaimed after a few weeks or months. However even when this happens you'll have had the advantage of learning how to use them before anyone else, so when they are eventually released you won;t waste any time getting to grips with them. Sometimes you will get to keep them, and you may be given early access to the final product.
Pros and Cons
The problem with testing new technologies to see if they have problems is that they are new and sometimes they do have problems - problems that can seriously interfere with your work. It's never a good idea to rely on a product you're testing, no matter how good it may seem at first. You may find it frustrating to have to deal with the proliferation of minor problems which are usually ironed out by the time a product goes on sale.
Despite this, testing new technology can have lots of benefits for your business. It'll help to keep your working environment exciting and creative, it'll put you in a stronger position to cope with new products as they reach the market, and it'll strengthen your relationships with educational institutions which can help you in all sorts of ways.
You might also like...