Recruiting Staff from Local Colleges and Universities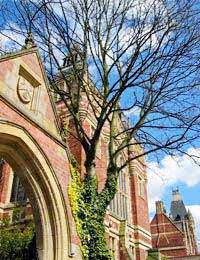 If you're looking for smart, knowledgeable staff to boost your business, going directly to colleges and universities can be a great way to find them.
Many graduates of further education have very little time to find jobs whilst they deal with exams and graduation, so they're very positive about employers who come to them, and you can find yourself with lots of great applicants to choose from. What's more, recruiting this way helps to keep talented people in your local area, thus benefiting the community at large.
Recruitment Fairs
Most colleges and universities hold recruitment fairs around the time that their students are due to graduate (sometimes more than once a year, depending on the courses they offer). These provide an opportunity for employers and students to meet and size each other up. Employers usually set up stalls with information about their businesses and hand out business cards to interested individuals.
Often recruitment fairs are organised by course or faculty, making it easy for you to focus on the type of skillset you need. They also give you the chance to size up other local employers and find out the wages, terms and conditions they're offering.
As well as recruitment fairs, many institutions hold special events to welcome new students at the start of the academic year. Although you'll usually have to pay to be a part of this, it can be a good way to start getting to know promising candidates, and it also represents a chance to raise your profile among people new to the local area who may become your customers.
Holiday Staff
As well as recruiting graduates for lasting positions in your business, you might want to try visiting local colleges and universities to find summer staff or Christmas period staff to help you cope during busy times. Students looking for holiday work don't expect to be paid elevated wages because of their education, but can usually be relied upon to be intelligent and learn what they need to do quickly, with minimal training.
Taking on students during their holidays makes them less likely to return to their parental homes during these periods, so they'll continue to be economically productive in your local community. This can also provide a good opportunity for you to get to know individuals whom you may wish to employ on a permanent basis when they graduate.
High Skills, Low Cost
Taking on new graduates is a great way to get highly educated workers who don't immediately demand high wages, as they are yet to acquire much practical experience of the world of work. If you're willing to be patient with them as they learn the job, you can get access to a great resource at a comparatively low cost. This is particularly useful when you're looking for expensive skill types like accountancy or law.
Most higher educational institutions welcome feedback, and you can help them by letting them know how well you think they've succeeded in teaching particular skills and in preparing their students for the workplace. In this way you can help them to improve their courses and provide an even better resource for you in the future.
You might also like...