Package Services or Products Together for Promotions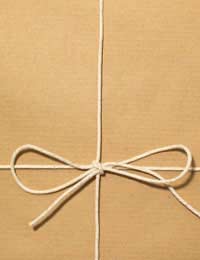 It can be tough to get your business noticed when you only have one type of product or service to sell and you're up against big companies with lots. That's why an increasing number of companies are choosing to get together with other local businesses to package their products and services for joint marketing initiatives. By running advertising campaigns and promotions of this sort, you can show customers how convenient it is to get what they want locally, whilst others may decide to travel to your area once they hear how well it could fulfil their requirements.
Getting Together
If you want to put together a package deal so you can pool your marketing efforts, you'll need to start by looking for other companies with compatible products and services to offer. The trick is to think not just about the products but also about the people they're targeted at. For instance, although a hairdresser and a clothing store might be dissimilar types of business, they both appeal to the fashion-conscious, so they could work together to promote a fashion-based deal. Promotions like this can be particularly effective because they can attract customers' attention to things they find appealing but hadn't previously thought about buying. Customers may be willing to give new products a try because they're available cheaply as part of a deal. This can be useful to niche businesses which can, in turn, provide something a little quirky and different to make a package deal offered by more mainstream businesses more interesting.
Presenting Package Promotions
There are lots of different ways in which you can put together packages of products and services, so it's up to you to choose one which suits the nature of your business. If you run greengrocer's shop, for instance, you might keep bunches of flowers from the nearby florist and offer them at a discount to customers spending over a certain amount, passing on the florist's details as you do so; whereas if you're a handyman, you might provide a voucher with your signature or stamp on it, which customers can hand over to get a discounted service from a local plumber. Alternatively, you can publicise products from several local businesses in the same marketing campaign, featuring them on the same poster with a slogan which recommends your area as a great place to shop for products of that type. Or you can advertise a fellow business' product or service on your premises, offering a discount there for your customers.
To choose the most effective strategy for your business, you should think carefully about what will appeal to your customers. If you sell groceries and frequently see your shoppers weighed down with bags, you're unlikely to persuade them to buy promotional goods which add to their burden, even at a bargain price - so offer them a deal they can come back for later. If you offer a service which people enjoy indulging in when they're taking some time off, offer them the immediate opportunity to experience more such pleasures at a neighbouring business' premises.
The Benefits of Package Promotions
Because marketing package promotions involves working together with other businesses in a way the public can clearly see, it can help your reputation by showing that you're a friendly business with an interest in the local community which goes beyond your own immediate success. It can also strengthen your business relationships, paving the way for other co-operative business enterprises. And it means that both you and your business partners will attract customers who might never have approached you otherwise. It's a win-win situation. All you need is the initiative and imagination to get it off the ground.
You might also like...