The Value of Local Customer Data and How to Use it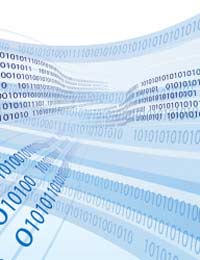 If you're going to provide your customers with the best possible service, it's important to know just who they are and what they feel they need. This is why market research and customer profiling are so important in business. They can provide you with data not only about your existing customer base but also about the local community at large, helping you to identify other groups of people who might be persuaded to take an interest in your product or service. The better you understand your target market, the better you can design promotions to appeal to them and develop a relationship that benefits all involved.
Collecting Data
There are two ways to collect data on your local community - using a market research company, or doing it yourself. The advantage of the former is that it brings professional expertise to bear on your project, from question design right through to execution, and it's a more effective way of accessing community members who don't yet interact with your business - but, obviously, it costs money. If you want to do it yourself, there are several ways you can go about it.
The first thing to do is to access data that already exists. Your local library will often have records of previous social and demographic studies done in the area, and charities serving particular sections of the community, such as elderly people, may be willing to share the results of their surveys with you so that you can provide a better service. You may also be able to obtain data from other local businesses which you regularly work with.
If you plan to collect new data, the easiest way to do this is to create a questionnaire. Think carefully about what data will be most useful to you - don't try to cover every eventuality, as too many questions will put people off. You can hand out questionnaires on your premises, send them out with orders, deliver them to households in the area or ask another business to distribute them for you. If you expect them to be sent back by post, remember to include a postage paid envelope. You'll receive more responses if you offer a reward for completed questionnaires, such as a voucher which can be used in your business.
Interpreting Data
No matter how much of it you have, raw data isn't much use by itself - you'll need to consider it in context and interpret it carefully in order to build up a picture of your local community. If, for instance, you know that thirty percent of households in the area include school age children, it's up to you to work out what that can tell you about their probable shopping habits. If a large number of respondents state that friendly service is important to them, you'll have to work out what your staff can do to seem more friendly without going too far and putting customers off.
Often, data from market research reveals that a local community is actually split into several smaller communities, with clusters of families in one area, elderly people in another, and so forth (ask customers to provide their postcodes so you can identify their locations without being intrusive). This can enable you to target promotional campaigns like leafleting more effectively. It could also reveal that people in these different locations are likely to need different kinds of service from you.
Putting it into Practice
Once you are armed with local customer data and you've analysed the picture it provides for you, you'll be ready to start fine tuning your business to better meet the needs of your customers and to attract more new ones. You'll be able to work out which new products and services might sell successfully, and you'll have a better idea about how to price things. Customer data can tip you off to make all sorts of small changes in anticipation of what customers might want - for instance, fitting an outside railing for chaining bikes to if you've learned that you have a number of customers who like cycling; or providing appropriate services to cater to special needs. Because they won't have talked with you about these things directly, customers will be surprised and pleased to see such changes, and you can expect to do better business as a result.
You might also like...