Collaborate With Local Creative Talent to Generate Publicity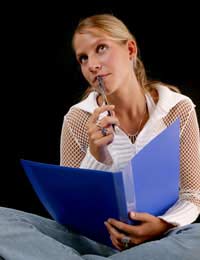 If you want to draw attention to your business without spending too much money, one of the best ways to do it is to team up with other people who are looking for attention. Working together with local creative people can help them succeed, boost your reputation in the local community and draw in and entertain customers. So how should you go about it?
Find the Right Match
To get good results from creative collaborations, it's important to find the right match. This means finding individuals you get along with, and it means choosing the right sort of activity or event to fit in with your business.
Think about what your business does and what it can offer to the local community. What sort of things might interest your customers? What might put off or obstruct customers? What sort of themes will be popular locally and work well with your business image? If you have a lot of customers with young families, think about what will appeal to children. If your customers are mostly elderly, make sure what you do will be easily accessible.
There are lots of ways to find out about creative talent in your area. You can use the internet and look at newspaper small ads and public noticeboards, or you can contact local arts centres. Many people working in the arts will be able to recommend other people who suit your specific needs. Remember that the more local the people you work with are, the better it will demonstrate your commitment to your neighbourhood.
Events and Ongoing Activities
One-off events or weekends with several different things going on can be a great success. You can collaborate with other local businesses to draw attention to them. If you plan to help put on an event, make sure it will be suitably visible. Ideally you will hold it on your premises, but it may be better suited to a nearby public area, in which case you should talk to your local council to make sure you have appropriate permission for it to take place. Try to get your business name and logo on all the advertising, programmes and banners etc to ensure you reap all the benefits from the collaboration.
If you're not sure that an event will work for you, it's worth considering more long term projects. For instance, if you have free wall space or window space, you could exhibit paintings or photographs by local artists, brightening up your premises and helping them to sell their work. You could stock books by a local author who visits occasionally to do signings.
Showing your ongoing support for local talent demonstrates that you care and also shows that you have a genuine interest in the arts, which helps your customers feel that they know something about you - the key to developing customer loyalty. If you change what you're doing regularly, working with different people or exhibiting different kinds of work, you will make a visit to your premises into a more exciting experience.
Promotion
When you work together with local artists you will usually expect to share responsibility for promoting what you're doing. However this is something which creative people are normally very good at, so you may find yourself with relatively little work to do. Talk to them to find out what they need and how you can contribute resources such as funds or photocopying.
Linking an event or new venture of this type to a change in your business can provide very useful publicity. For example, you might hold an event to celebrate the launch of a new service. This will let everybody in the local area know about it without them feeling that they're being advertised to, since you're offering them something fun for free.
Developing ongoing relationships with local creative talent means you'll always have their help available when you need it, and you can generate more good word of mouth by contributing resources to their independent projects when you have the means to do so. In this way you can place your business right at the heart of your local community.
You might also like...