Joint Publicity Schemes to Promote Local Business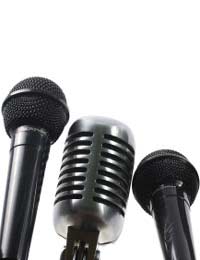 Joint Publicity Schemes to Promote Local Business
Getting attention to businesses in your local area can be hard work, especially if you're part of a community which has seen hard times and you're trying to turn things around. Business premises are cheaper in these areas, but if you're to make a success of being based there then you'll have to demonstrate that they're places worth doing business in.
By working together with other local businesses, you can develop effective publicity schemes to promote local business both to local people and to the wider world, attracting the attention of council and agency sponsors and making your area a success.
Identifying the Best in Local Business
In order to promote business in your area effectively, you'll first need to identify its assets, and you'll need to be aware of just what products and services it has to offer. To do this you should get together with other local businesses and start making lists. Visit your local business support centre to find out about less visible local businesses which you may not be aware of, such as sole traders operating from home. You should aim to get as many business people involved as possible in order to demonstrate the full variability and vitality of what your community has to offer.
In order to make your area stand out, it's a good idea to focus on unique aspects of your business community, such as clusters of businesses of a particular type or speciality businesses offering services not found elsewhere in your town or region. You can also look at how local business might be able to undercut prices elsewhere or offer a higher standard of service. Of particular importance is demonstrating business growth and the ways in which it is leading to more general community improvements.
Developing Publicity Materials
To promote local business effectively you'll need to pool the skills of all those involved in your business community. Use the advertising space you have available to promote other local businesses as well as your own, and look into the ways that you might package products and services from different businesses together for promotional campaigns. Most importantly, put together a promotional dossier detailing the different businesses available in your area. You can hand this out at networking meetings and use it to draw attention to the changing face of the local economy.
Running local events is a great way to draw attention to what businesses are doing in your area. Why not hold your own networking events to attract business people from other areas who might be interested in your products and services? You could also consider putting together a festival to attract customers to local businesses, or holding an open day where customers can explore a variety of business premises. You can promote these schemes on one another's premises and jointly fund advertisements in the local media.
Attracting Local Funding
By demonstrating business growth in your local area you can not only attract customers, you can attract funding from your local council and redevelopment agencies. There are a number of government funds set aside to assist areas undergoing regeneration, and business-led schemes are always popular because they show that capable local people are seriously committed to making improvements.
Sometimes regeneration funding can take the form of grants and loans to businesses, usually aimed at enabling them to expand and take on more employees. This may increase the opportunities available to you as a business. More often, funding is aimed at providing direct improvements to the local area, such as better street lighting or new bus shelters, but these things will still benefit your business indirectly as they make local people feel more positive about spending time there. Improvements like these make the community more confident, and confident people spend more money.
To attract funding like this, it's important to keep your local council informed about what you and your business colleagues are doing in promoting the area. Send them copies of your promotional materials and invite them to send representatives to your events.
Working together is the only really effective way to promote the way that business can regenerate an area and to draw attention to the success of a localised business group. It's also a great way to develop your business connections and revitalise your local community.
You might also like...