Create Local Carpool Schemes with Other Businesses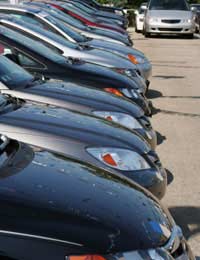 When you're a small business, it can be hard to organise the kind of eco-friendly initiatives which are easy for big companies with lots of employees, but by getting together with other businesses in your local area you can significantly broaden your options. This can make life easier not only for you but also for your employees. Though most small businesses recruit staff locally, you won't always be able to find the best person for the job that way, plus you'll find that staff members sometimes move but opt to keep their jobs. If you live in a rural area or if you have staff members with mobility difficulties, the car may be essential anyway. By setting up car share schemes you can reduce transport costs for your employees, help to protect the environment, and contribute to building a local team spirit.
Organising a Car Share Scheme
When organising an inter-business car share scheme, you'll need to begin by talking to other business owners and finding out about their staff members' circumstances. Obviously they won't want to give out people's addresses but they can let you know if they have employees who might be interested. Bear in mind that those who normally travel by bus may also appreciate the option of getting a ride in a car, which could save them lots of time in the mornings.
When you've found enough people like this, you can speak to them individually to see if they would be interested in joining a car share scheme. It's better to do this individually rather than in a group because that will reduce the risk of people feeling pressured into it if they're not really comfortable about travelling with strangers. If only a few people sign up initially, don't worry - it's a start. Often people are happier to get involved in such schemes once they can see that they're working.
As you match up people who are travelling in the same directions, make sure they're happy and confident about travelling together. Keep a list of who's travelling with whom to provide extra safety. As you're the co-ordinator of the scheme you should make sure that everyone has your mobile phone number in case anything goes wrong, so that if, say, someone is depending on a lift from someone who is sick, you can arrange alternative transport. Make sure that the participants in your scheme know they should contact you if they're taking unexpected time off, and that they keep you informed of their holiday schedule.
Getting the Benefit
Although your car share scheme may suffer from a few hiccups to begin with, it'll soon settle down once everyone has got used to it. Every car journey saved as a result will reduce the strain on the environment. What's more, it'll encourage those involved to think differently about their driving habits and the way they use their cars at other times. When they get comfortable with sharing their fuel costs they won't be so keen to go back to driving alone.
When staff members from the same or different businesses travel to work together, they'll find that there are proportionally more parking spaces, reducing stress all round. They'll also be helping to ease traffic problems in congested areas.
Sharing the drive to and from work can help people to form new friendships, which can strengthen the bond between businesses in your local area. Creating a sense of community like this can help to improve business relationships at all levels. Once they get to work, staff members will separate and become part of the distinct teams which make up a business, yet they'll remain aware that those businesses are themselves part of a team - one dedicated to improving the environment for everybody.
You might also like...