Sharing Supplier Tips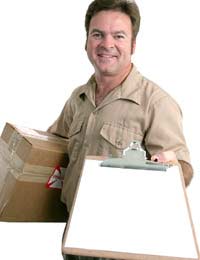 The details of suppliers are often among the most closely guarded secrets in business. Finding good suppliers can be difficult and business owners worry that if they pass on information they'll lose the advantage that comes from offering exclusive products. But when you regularly work together with other local businesses, sharing supplier tips can actually be a sound strategy. After all, it doesn't have to involve competition. You can even try joint purchasing to cut the cost of transport, giving all involved a more competitive edge in the wider marketplace. The tips you receive in return can make it much easier for you to access new and unusual products to meet customer demand.
Sharing Your Sources
When you share you suppliers' details within a group of businesses you know well, you can make deals to protect your monopoly over certain products, but often there is no real risk anyway, as you can arrange to share with companies which stock different things. For instance, if you are a dressmaker, you could share your fabric supplier's details with a salon looking for materials with which to dress their shop front; or if you own a café you could share information about a company supplying your raw ingredients with a local grocer.
Sharing suppliers' details can be a great way to get access to products you might have difficulty tracking down otherwise. It can also make trade more practical from the supplier's point of view, and thus increase your chances of making a successful deal. This is especially true of fair trade suppliers who often lack the established low cost transport infrastructure of their larger competitors. It can also be a good option if you want to protect the environment, as it reduces the carbon imprint caused by lots of separate small deliveries. And businesses working together like this can tip each other off about good local suppliers, cutting out a lot of transport altogether.
Researching New Products
Customer demand for particular types of product is often dictated by fashion. It can be hard to keep up with this by yourself, but working in partnership with another business can reduce the time spent on research for both of you. It can also make product sourcing trips more practical. For instance, if a fellow business owner is travelling to Bombay to investigate fabric suppliers, they may be able to find food suppliers for your business whilst they're there, so you can expand your purchasing options without having to pay for a trip of your own. Often businesses get together to co-finance trips like this so that one person can establish contacts for a group of them.
Dealing with Problem Suppliers
Sharing supplier tips isn't just about making recommendations - it can also be about passing on warnings. If you have a problem with a supplier, you can let your fellow business owners know about it so that they don't run into trouble themselves, and naturally you can expect to receive warnings in return. What's more, once suppliers realise that you have a group of other businesses listening to your advice, they'll be much more wary of crossing you, and you can expect better service as a result.
The collective bargaining power you have as part of a group of businesses can also give you some power over where your suppliers source their products. If you feel that they are doing something unethical, you have the option of threatening a boycott in order to persuade them to change their minds.
When a large supplier deals with a small business, the business is usually at a disadvantage, and may have difficulty negotiating fair terms. When businesses share their suppliers, they're in a far stronger position, and every one of them can benefit as a result.
You might also like...