About Our Site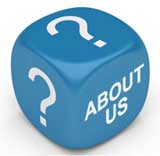 LocalBusinessEnterprise was formed to offer a unique reference point on expert advice on creating a thriving local business community.
Local businesses are still at the heart of the community. People like the convenience of buying goods and services close to where they live, and it's good for the environment too! Our experts created the LocalBusinessEnterprise website to bring together the resources you need to maintain and grow your business in its local community.
We have a whole set of innovative articles about attracting new customers; reading these is a great place to start in getting the best from this website. There are many more features offering you advice on how to gain support from higher education, business support organisations and other enterprises in your local area.
Any local businesses find that they thrive if they get involved with their local community. It's all good publicity, you get a warm feeling from having been helpful and your customers see the friendly side of your enterprise.
We have put together some simple advice about the best ways to give something back to your community.
Local business enterprises have special needs when it comes to self-promotion, and out expertly written articles will give you plenty of ideas. In this way, we give you lots to think about, tackling all areas of your business and paying special attention to the interaction between your business and your community. Start reading now to take your local business to the next level, and sign up to our newsletter to be the first to benefit from new advice from our experts.

Related Articles in the 'Site Information' Category...