Where to Find Existing Business to Business Schemes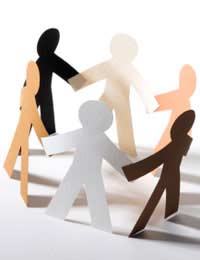 Working together with other businesses can be a great way to improve your own business prospects, but starting up your own business to business scheme is hard work, and can be intimidating. It's a lot easier to join an existing scheme - if you can find one. So how should you go about doing so? Your local council may be able to help, and you can use your local business directory to research possible contacts. You can also find such schemes advertised online. What's important is finding one that suits your business model and that is active in your area - and finding it when you're ready to get involved.
Researching Business Schemes
There are numerous ways to find out about business to business schemes, but the easiest place to start is your local business support centre. If you're looking for a particular kind of business to get involved with, you can look up likely candidates in the business directory there and approach them to ask if they are participating in any schemes at present. The centre should be able to give you some information directly, and you will usually also have the option of signing up to its regular publication for advertisements and announcements. In some centres you will be able to add your business name to a list of businesses interested in working in such schemes.
Researching schemes through your local business support centre gives you extra security, reducing the risk of you getting caught up in scams. Although online research can be a great way to find out about schemes, you should be extra careful there and always cross reference what you are told, as online business scams are, sadly, commonplace.
Don't forget to keep your eyes open when you're out and about, as many business to business schemes advertise in full view of the public. Look out for posters in shop windows and adverts on community notice boards. Talk to shopkeepers in your local area to ask if they can advise you about local business groups and how you might get in touch with them.
Know your Trade
Whatever area of business you're in, there are likely to be specific schemes aimed at people in your position. If you're a member of a union or professional organisation, you may be able to get advice about local schemes, and you can ask it to put you in touch with other interested parties. It's important not to treat everyone else in your trade as a hostile competitor but to socialise with them and find out about their organisations. There may be local guilds and lobbying groups you can join. Remember that every organisation you become a part of increases your pool of contacts and makes it easier for you to find out about further schemes.
The Business Community
The simplest way to stay informed about business to business schemes in the long term, and to find out about new business initiatives at the right time to get involved, is to become a part of the business community. This means making regular social contact with other business owners, council members and representatives of central government, as well as attending business events where you can contribute your own ideas. Networking events (which you can find out about at your local business support centre) are a great place to start, but you should always be looking for further ways to get involved.
Most business to business schemes are designed to be inclusive, within certain parameters, and as they develop they often expand to take new members on board. If you're well organised and can pitch what you have to offer well, it shouldn't be long before you find what you're looking for.
You might also like...