Make your Business More Customer Friendly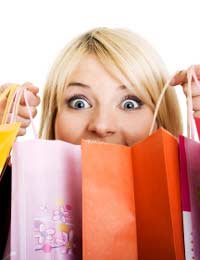 Every business wants to be customer friendly. Creating the right atmosphere and making sure things run smoothly from the customer's point of view is key to developing a loyal customer base which propagates good word of mouth. But how can you determine your customers' priorities, and how can you make sure that you provide precisely the type of customer service they want?
Communicating with your Customers
The number one way you can work toward providing an effective, targeted service is to talk to your customers and ask them for advice. If you're worried that doing so directly may make you look unprofessional (which will depend on the type of business you run), there are all sorts of indirect ways you can do it. For instance, if customers are going to spend some time on your premises, such as in a restaurant or a tanning salon, you can provide them with feedback slips and a discreet suggestions box where they can post them anonymously. Alternatively, you can provide a short feedback questionnaire to clients, along with a postage paid envelope to send it back in - remembering to include space for suggestions in case you've neglected to cover something important with your questions.
Whilst many business owners are uncomfortable about handling complaints, these too can be a useful opportunity to learn about what customers want from your business. What most customers really want when they complain is for you to hear them out, to treat their concerns with respect and to make sure that, as well as compensating them, you ensure that the problem won't happen again. Try to treat complaints in a positive manner and to let customers know that what they tell you can make a real contribution to how you do business in future. Nobody likes to be criticised, but if we don't observe and acknowledge our faults we never have the opportunity to improve.
The Customer-Focused Business
When you go on business training courses you'll be told to focus first on financial matters, on professionalism and on innovation - but customers have different concerns. When you shift the focus onto satisfying your customer base, you're taking the first step toward becoming a successful integrated community business. This may not be a short cut to making a fortune but it's a great way to develop customer loyalty and to establish yourself as the leading business within your local area.
Focusing on customers means prioritising customer service over maximising your profits. It means that it's more important to be friendly than simply to be professional, and it means that, whilst innovation can still be good, you should concentrate on supplying what your customers ask for. You might adjust your opening hours to make access easier for your customers, work to make your premises more physically accessible, or simply spend time chatting when business is quiet. For many people who live on their own or who stay at home all day with young children, having a friendly familiar person to talk to when shopping is a highlight of the day. Don't be pushy, but take an interest in your customers' lives and try to remember the things they tell you.
Get your Staff Involved
If you want to be known as a business which provides good customer service, it's essential that all your staff understand that and are willing to work towards it just as you are. Even staff who don't normally work with customers will encounter them from time to time and must know how to behave when they do. This doesn't mean that your staff need to smile all the time, something which customers can find disconcerting. It simply means that they need to be attentive and open to making conversation. Above all, they must never make customers feel as if they are in the way. As a rule, whilst it takes a series of good experiences to ensure customer loyalty, one bad experience can result in a customer never coming back.
Taking customer service seriously is vital to a local business which requires good word of mouth to survive. Often a customer will choose a business where they've been treated well over others which offer lower prices - and they'll recommend it, too. When you make your customers happy, everybody wins.
You might also like...