How to Use Business Support Organisations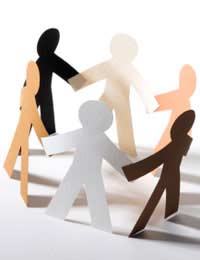 Whether you're trying to set up a new business enterprise or just dealing with day to day problems in your existing business, sometimes you're bound to feel the need for an independent source of advice and practical support. What many business owners don't realise is that services of just this type are available for free from specialist government organisations. From the online Business Link service to localised drop-in centres, there are lots of resources you can take advantage of and lots of experts available to offer advice. But how should you approach them and what do you need to know in order to get the best out of what's on offer?
Enterprise Centres
The government's regional enterprise centres have offices in most major cities. If you're not sure where to find them, your local job centre will be able to advise you. These organisations offer free advice to businesses at the start-up stage and throughout the first year, plus low cost advice thereafter. They also offer a range of services which remain free on an ongoing basis. For instance, you can drop in and use their computers to look up the details of other businesses, you can find out about training courses available in your area, and you can get invitations to networking events. At various stages in your business career they can offer free training or part-funding for training to help you acquire new business skills, plus a variety of grants and loans for specific business developments. And they can put you in touch with other organisations which can help you out in specific areas.
Business enterprise centres really appreciate feedback from their users, as this helps them to hone their services, so keep them informed as your business develops and let them know about your business enterprise undertakings. This will help to ensure that you have an ongoing good relationship with the staff and can easily call on them in the event that you need help.
Business Link
With Business Link, there's no need to drop in anywhere - all of the basic information you need is online. Just by visiting the website you can get access to a range of useful advice on the general running of your business and ways you can improve it, e.g. by making it more environmentally friendly. You can't get personalised help there but it's a good starting point for finding the answers to your general queries. It also provides advice on who to contact for more help with specific issues such as regulations and tax.
Library Business Services
Many people overlook the range of services offered by libraries, and especially be specialised business libraries, of which there is at least one in almost every major city. Here you can get online for free if you want to look up sites like Business link but don't have the facilities on your premises. You can also check directories relating to businesses of many different sorts. Don't be shy about asking the staff if you don't know where to start - they're there to help.
Libraries can also be used for research purposes. The best places for this are academic libraries, which keep extensive records of studies, a potential goldmine of useful business data. If you've ever been to university (even if you didn't graduate) the chances are that you remain eligible for library membership there.
The Inland Revenue
There are few less popular organisations than the Inland Revenue, yet they can be very helpful to businesses. Because life is easier for them when businesses know what they're doing, they offer a wide range of financial advice services and free training opportunities which are ideal if you want to do something new with your business, exploring the potential of a new business enterprise or working in areas of which you have no previous experience. Just call your local tax office to ask them what's coming up in your area.
With so many services available, there's no need to try and move forward with a new business enterprise without being fully informed. If you can't find the answers you need, just keep asking questions - the government will do its best to help you because it's in its interests for you to succeed.
You might also like...