Get Involved in Local Publications to Raise Your Profile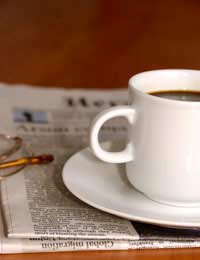 Getting stories about your business into local magazines and newspapers can be great for publicity, but it can be hard work coming up with a succession of activities to generate news interest. Why not get involved directly with local publications so that you and your business are in the thoughts of local people all the time?
Contribute a Column
There are all sorts of ways you can get involved with local publications, but one of the most effective is by contributing a column. This is usually a weekly or monthly article in which you can comment on local issues. It gives you the chance to present yourself to your neighbours in a positive light, as a community leader, and it shows that you care about their well-being.
Local publications are usually running on a low budget and are delighted to receive free content. Obviously they won't want to let you get free advertising, so you won't be able to mention your business too blatantly or too often, but you will normally be given a byline in which you can promote it. You can increase desire for your products and services indirectly by talking about related themes.
You don't need to be a good writer to run a column like this; you just need to know what you're talking about. Talk to your customers to learn what subjects are important to them. You can also use your column as a platform for supporting local campaigns.
Become a Distributor
Many publications with small circulations rely on local businesses for distribution. If you operate a delivery service you could offer to do door to door distribution, or you could make free publications available to customers on the counter in your premises. You may be able to get free advertising or - better still - editorial mentions in return for your support.
Distributing a publication is a good way to get to know its staff personally, so you can be sure they will never write bad things about you. It means that you can guarantee being able to get their attention when you have an event to promote, and you can receive their advice on what will make a good story.
Sponsor a Publication
Sponsoring a local publication on an ongoing basis is a little like paying for advertising, but with greater benefits for all concerned. It's popular with editors because it ensures them of some steady income, making it easier for them to plan ahead; and it's good for you, because it can give you greater editorial influence. As a sponsor, you can attend some editorial meetings and help to determine the direction that stories should take.
As a sponsor, you can guarantee getting a prominent mention in every issue, and you can usually get your logo on the front or back cover. Unlike advertising, this makes you look charitable, boosting your reputation with local people and with your local council.
Write Letters
If you feel that you don't have the time or energy to take on commitments of this sort at this stage, you can still boost your business profile simply by writing letters to local newspapers and magazines. Choose high profile local topics and contribute popular opinions so that people will feel pleased that you're speaking for them. It's best not to promote your business directly, but you can mention things it's doing for local causes.
Being a regular letter contributor makes you part of the local conversation. Customers will recognise you and identify with you and your business, increasing their loyalty in the long term.
You might also like...