Defending Closure of Local Services: Collective Bargaining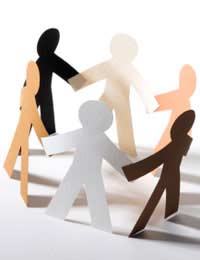 If there's one thing that businesses rely on just as much as private citizens in the local community, it's good local services. To prosper, a business needs a clean, well cared for area with good transport connections and people who feel happy and confident enough to spend money. But local councils, constantly under pressure to save money, don't always agree about the value of these things; and sometimes directives come from further up in government, from people who don't know the area that well at all, saying that particular services should be closed. It can be difficult for local people to defend services effectively on their own, but when businesses work together, the power of collective bargaining can sometimes save the day.
Establishing a Strategy
In order to engage in effective collective bargaining, it's important for concerned businesses to work together to develop a strategy. Start by working out exactly what types of negative impact the proposed closures will have on the local community, with particular emphasis on how they can be expected to affect business. You can compile this information in a dossier to use in presenting your case to the relevant authorities, and you can also use it to work out your most effective options for resistance.
When a private citizen wishes to protest at something an elected body is doing, they have only the vote available to them as a sanction. For a business the picture is rather different. Government, at both a local and national level, is always keen to work with businesses in order to make use of the wealth they generate. This means that businesses have assets with which to bargain. They can, for instance, offer to invest in a particular council scheme in exchange for closure plans being scrapped. When they work together, they can often raise a lot of money to bargain with, making them a powerful lobby group.
Often closures happen as part of an attempt to centralise services, with the proposed new service failing to satisfy local people. In these cases businesses can sometimes intervene collectively by refusing to support the new service. They can also work to defend an existing service by agreeing to invest in it or give it special discount access to their own products and services.
Many Voices
By coming together to participate in collective bargaining, businesses can demonstrate that their whole community is opposed to the closure, undermining attempts to ascribe protests to just a few vocal individuals. A business protest always looks more impressive in the press because businesses are expected to make rational and economically-focused decisions, rather than purely emotive ones, and are expected to understand the financial issues which may underlie proposed closures.
Bringing together different types of business in protest demonstrates that the proposed closures affect different groups of people, not just one minority which might be more easily compensated. It also brings together different groups of customers who can be encouraged to make their voices heard.
By joining together with other local businesses you can negotiate much more effectively in defence of the services you all depend on, so don't be afraid to assert yourself when your community needs you.
You might also like...